"My boyfriend says I'm a pedo. But what does he know? He's only 7".











FLUFFY PONY BARBECUE RAINBOWS WITH COTTON CANDY FLIES AND TARTAR SAUCEEEE~

ICE CREAM. asdfklasdkfl; okay so yesterday I had this dream that I was living in Candyland, except my bed was made out of chocolate and I puked on it and then butterflies came out, and asdkflasdfkla; after that my room smelled like peppermint potatoes and so yes. Oh yeah. I have brothers...

ASDADKAL; TOTALLY ME. AT HOME, I'M A TOTAL SLOB. YOU SERIOUSLY CAN'T EVEN SEE THE FLOOR LOLOLOL. /btwdon'ttellanyone

Oh happy happy happy birthday to you. TO YOU? TO ME? YES YOU. YES ME? WHAT ARE WE EVEN TALKING ABOUT ASDKLADKAL; oh yeah I like strawberry ice cream... heehee

frosty the snowtroll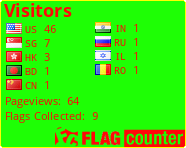 Hey Sexy


I see that your actually reading this

Now let's chat


I'm one sexy cat named Laze


One day, we'll get married


We'll be like:


Ready for bed, babe?


and you gonna be like


Of course I am


Was that a sexy image in your head?
Draw me like one of your French Girls


I feel so sexy


I'll be in charge tonight, but it'll cost ya



You're still reading this?